Why I love to write sarcasm
Believe me when I tell you this, you don't want to see me dance. 
If you've ever seen a lizard on an electric fence, that's all you need to know.
This is me trying to do hip-hop:
This is everyone else trying to stop me from dancing:
I'm as good at singing as I am at dancing.  
How people look when I start singing:
Did I mention I love puns?
There's nothing better than a sarcasm muffin iced with puns!
I'm trying to teach the art of sarcasm to OBCC.  When he rolled up in my lap one day, trying to get warm, I called him"Chili Coon Kitty."
He looked up at me like…
…and proceeded to claw my hand.
Nothing left to do but wonder why my poetic side is in hiding.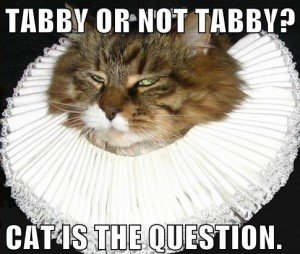 I'll go now…before I'm thrown off the internet.